Palace Museum Espaço Palmeiras
Historical Background
This beautiful building situated in the centre of Porto is a bourgeois house from the late 19th century to the early 20th century, classified as Cultural Heritage of the City of Porto.
Palace Museum Espaço Palmeiras, after its artistic and cultural restoration, opens its doors as a Boutique Hotel with an eclectic atmosphere, elegant and with an intimate and personalized approach to its visitors.
Palace Museum Overview
We have 2 ample halls at your disposal that allow gatherings and celebrations in an intimate and personalized atmosphere. We also have 5 spacious suites in period décor so that you can enjoy a special rest surrounded by history.
And for that special moment of a honeymoon, wedding anniversary or any other important date, we have a duplex suite with a living room and bedroom, for more privacy, and 2 balconies with views of the city and the sea. In this exclusive place you can enjoy a unique moment with a relaxing bath in a bathtub dating back to the late 1900s making you feel like a historical character.
You also have a spacious centennial garden available, gifted with an ambience of peace and harmony allowing you to relax after you have discovered the cosmopolitan city of Porto.
We are committed to offering you an unforgettable experience!
Personalized tour reservations
Non-smoking areas (smoking only allowed in garden)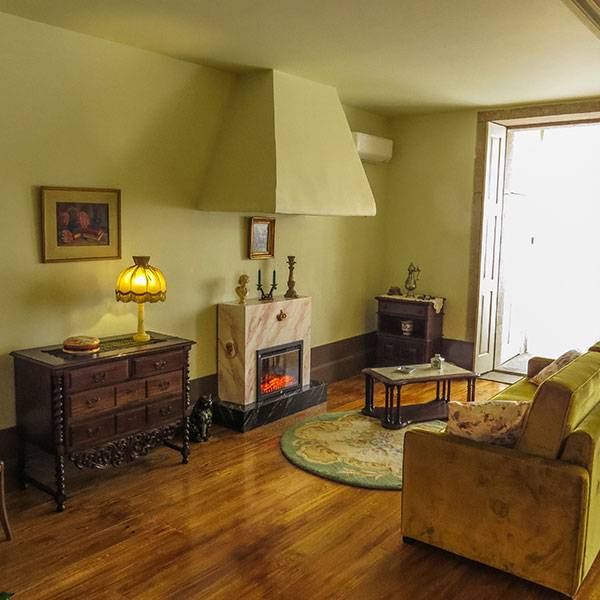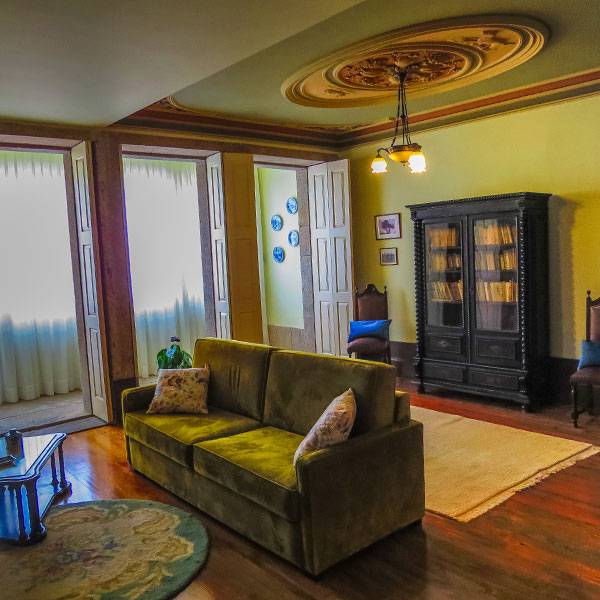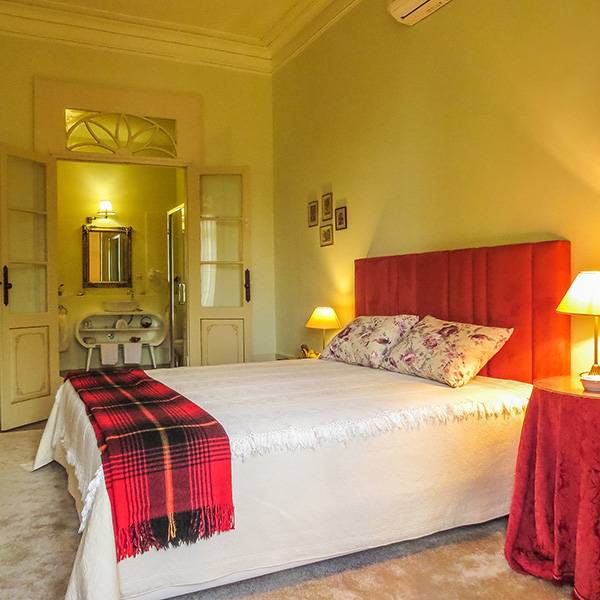 Guest Reviews
This is one of the most unique hotels i have been. Hidden in plain sight is a very interesting vintage house as soon as we enter we have a plethora of paintings old furnishings, is just amazing! i loved my stay
Espaço Palmeiras claims to be one of the most beautiful Boutique Hotel in Porto and indeed has its charm. The inner decorative settings resembling the rococo style is really astonished
Me and my wife picked this hotel for our honeymoon and it was amazing. The view the service it was beyond words it was truly special to be here in Porto.
Contact us for a room reservation.
Or schedule a visit to this beautiful Palace Museum.
To preserve the original floors of this beautiful and rich historic building and its unique style that marks an era, we ask all visitors not to wear stiletto heels.